More languages, please!
I like Rocket Languages better than Mango Languages, but Rocket does not have several languages that I want to learn that Mango does. Please get more languages! I am learning Vietnamese right now, and I would also like to learn Thai, Hebrew, and a few other languages that Rocket Languages does not have.
Càm ơn nhiều! ("Thanks very much!" in Vietnamese)
Erubar
Tony-S10
January 30, 2019
I am sorry but I do not agree with this. I would rather see more invested into enhancing and extending the courses to build on what we have learnt. 

It takes several years to learn and master a new language. To some this is not a hobby, this is a life journey to learn and master something that can benefit us in our lives. I travel to Japan regularly for tourism and am doing more travel for karate. Learning and mastering that language is important to me and I suspect many others are interested in the same thing. I also work in the tourism industry in Australia so career wise it is also a bonus for me. It would be ridiculously impossible to learn and master multiple languages for a profession where only the best is demanded. Best to focus just on one additional language.

To me there is no point learning the language if there is no chance you will ever use it.
marieg-rocket languages
January 30, 2019
Hi there, 

Thank you for your feedback! I have forwarded your message to our Product Development team for their review. 

Kind Regards!
 
I would love to see some new Spanish content, such as expanded vocabulary or vocabulary units added for purchase, or another Travelogue.   I would definitely purchase them.  
I'm trying to get into the flashcards more, but I really prefer something with record and playback capability. 
I like Rocket Languages better than Mango Languages, but I am learning Vietnamese, and I cannot use Rocket for that. Please get more languages!
Erubar
I understand you, Tony-S10, but I also understand that some other people, including me, either want to learn many different languages, or are just fast at learning languages. If Mango was more like Rocket, I would not mind. But Mango is, of course, completely different. I do not need a professional learning of any languages. 
If there were two different parts to Rocket Languages, a more professional part and a less professional part, the less professional part would be able to have more languages more easily.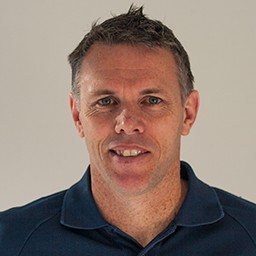 jason-oxenham-ceo
February 18, 2019
Hi all - As Tony mentioned, creating new courses takes a long time! Our decisions on what to build next are generally based on the popularity of the languages. This year we will have Levels 2 and 3 of Rocket Russian, and a verb trainer (actual format to be decided) for Spanish, French and Italian. We are also revamping/reviewing a lot of the existing course content! Busy times!
I am sorry that I have been a too insistent, and have been unwilling to work with you. I really like Rocket Languages, but with Vietnamese I have friends who are Vietnamese and can help me with learning Vietnamese. The Chinese exchange student is now in a college in Thailand, and I cannot contact her. I hope I can either find something that works for me with Vietnamese as well as Rocket has worked with me for Mandarin, or Rocket gets Vietnamese. I hope that whichever it is, it happens soon. I will keep using Rocket for Mandarin, though. I guess it is a goodbye for now, then.
Tạm biệt (goodbye) and Cám ơn nhiều for all the ways you have helped me to learn Mandarin.
Erubar
SheffieldLass
February 28, 2019
Whilst I very much understand Erubar's point, I agree with Tony & Yademas.  The course is by far the best one I have used, and more content (thank you Jason) will help those of us who don't find learning a new language to be a quick or easy process to cement our learning so that we can become as proficient as we can possibly be.

That said, I envy the speed with which Erubar can clearly learn, so congratulations to you!

Sheffield Lass
I am not actually very fast. I hope I can learn Vietnamese quickly enough to learn Mandarin afterwards, though. Sorry I said that in such a confusing way. I was using Rocket for Mandarin, and I have loved it and it has been very helpful for that. That was before I met my Vietnamese friends, though. 
SheffieldLass
March 1, 2019
All the very best to you Erubar.  You are clearly determined, and deserve to succeed.
Cám ơn nhiều! That is very incouraging.